With all the pandemic craziness it had been 9 months since my last real race. This had actually really benefited my running as I'd been able to work on my weaknesses thanks to some fantastic coaching from Michelle Maxwell at Maxwell Coaching Endurance Community. I'd also been able to really enjoy my running even more than ever thanks to the wonderful weather we had over summer. This all resulted in my going into the Centurion Running Autumn 100 faster and stronger than I had ever been. The Autumn 100 is one of the bigger 100s in the country and attracts a strong field. I'm a bit of an obsessive planner and had 3 plans. Plan A was 18 hours, plan B was 18:30 and plan C was 19 hours. These to me were the controllables. My mantra for my training is "control the controllables, embrace the uncontrollables". The uncontrollable targets were first male 50+ and a top 10 position. The Autumn 100 is made up of 4 25 mile legs centred on Goring. Leg 1 along the Thames Path, 2 and 3 along the Ridgeway and the final leg back on the Thames Path to Reading. The big change to my normal races was that I had Michelle to pace me for the last leg.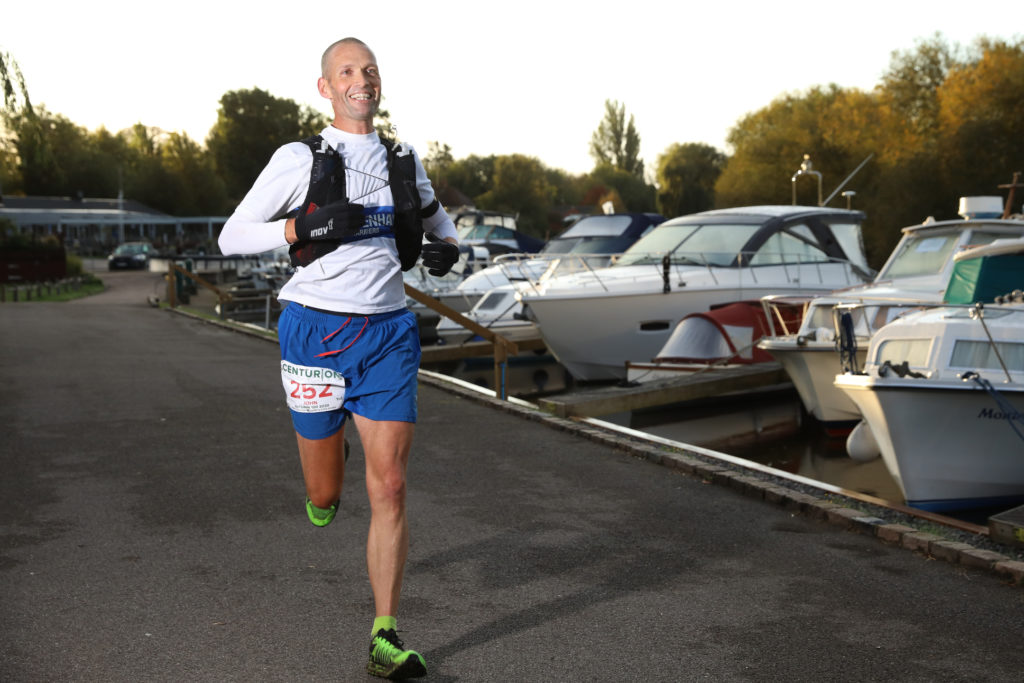 The first 3 legs were bang on the Plan A pace and on the 2nd leg I'd moved into the lead in my age group. Coming into Goring for leg 4 I was up to 6th overall. Amazingly all my goals were lining up. My plan had me down for 5 hours 50mins at 7:50 mins per km pace. Although Michelle had put in place my pace targets she wasn't going to let me stick to it. She made sure I got out of the checkpoint and on my way quickly with a quick call of "stop faffing around"!
We've been working together for almost 2 years and as with all great coaches she knows what I'm capable of. She hammered out a really consistent pace over a minute a Km faster than the plan which really had me on the edge but able to cope with regular calls from Michelle to "lift your feet" and "eat something"! I did scare her at 14km into the leg when I was tripped up by a puddle
I didn't realise how big a hole this put in my knee and the dripping blood did look good!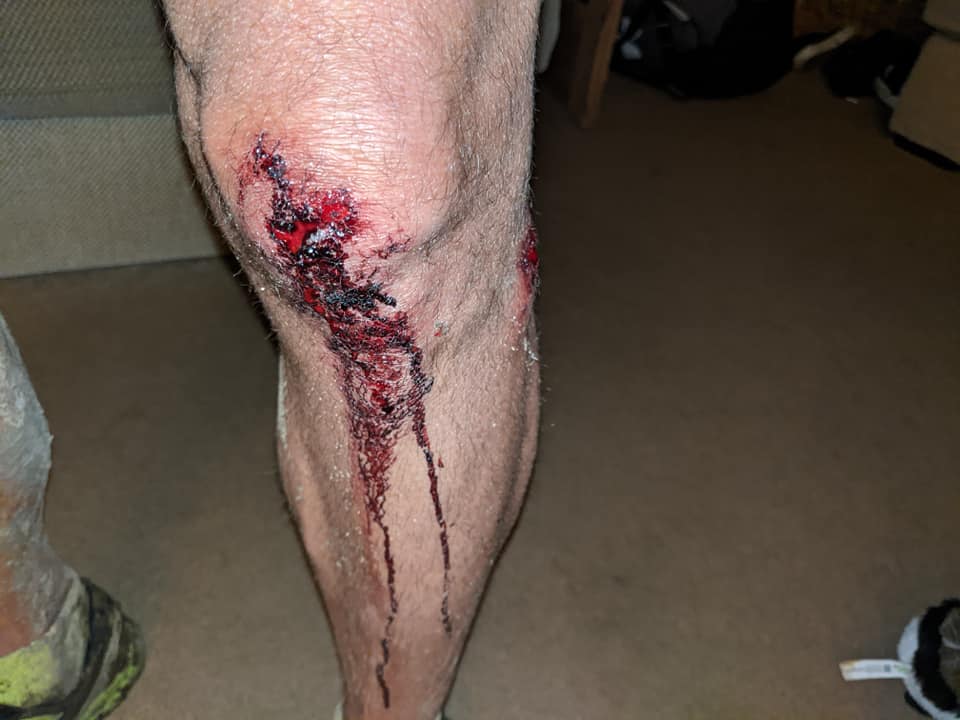 The beauty of having a pacer is you can switch off from thinking about the time and just focus on running. It was a massive shock when we checked the time at Pangbourne with 7km to go when we realised we'd hit there at 16hrs 22mins. We'd maintained the running over a minute a Km faster than the target pace. I got to the finish line in 17 hours 8 minutes and 6 seconds finishing 5th overall and first male 50+.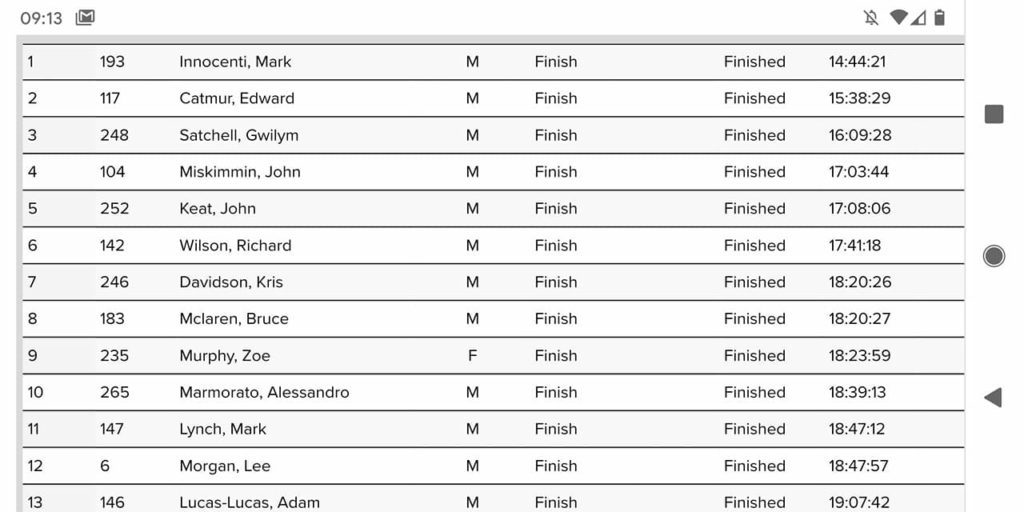 This was way beyond what I thought I was capable of and 2 hours 39 mins faster than my previous 100 mile best. A massive thanks to Michelle for her coaching and her incredible pacing to squeeze everything out of me. And as ever a super massive thanks to my ever patient wife Dawn who lets me follow my obsession with love and support.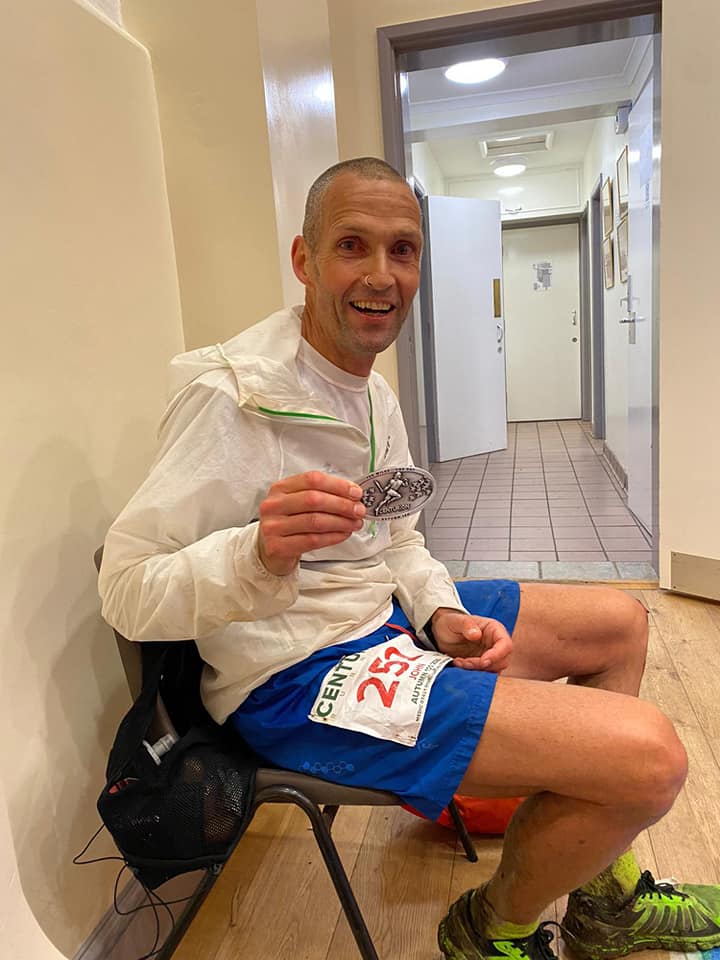 Check out my activity on Strava: https://strava.app.link/hMjWUJlAuab