Being just 5 weeks after the Autumn 100 miler the 47 mile Beacons Ultra was always going to be a bit of a training race (getting the excuses in early) as I'd not got a full training block in. We came up here a fortnight before and I ran one of the laps in training (it's a two lap race) so I thought I knew the course well enough (and it's not particularly complicated).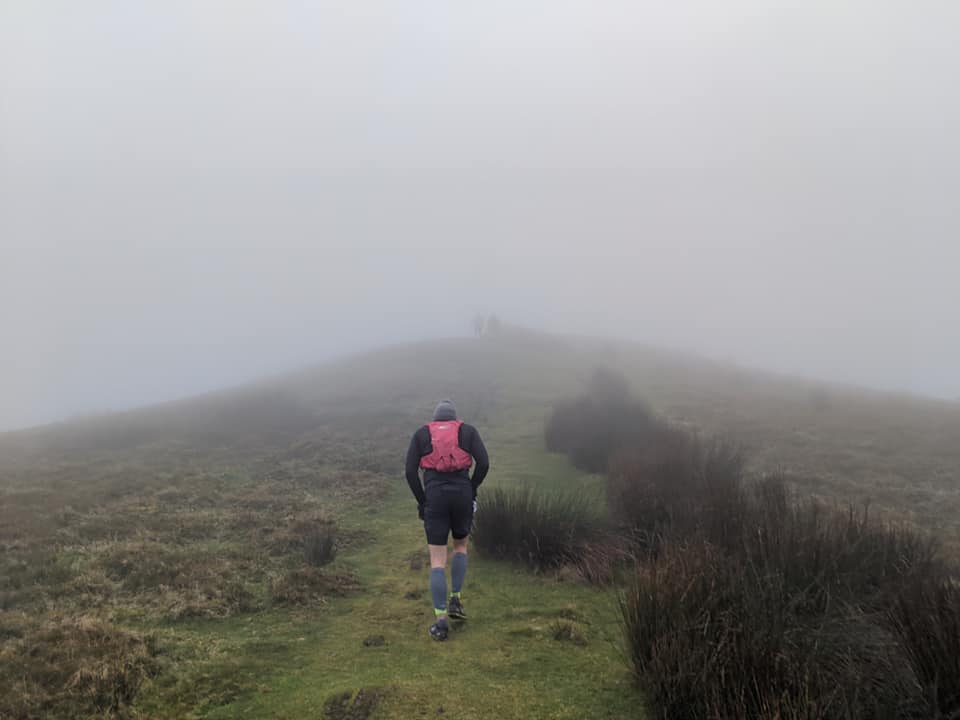 It started well and I climbed the first big hill Tor Y Foel strong. The visibility at the top was very poor and I was alone and missed the signs ? Can you see where I went wrong in the map below? ? It took me a couple of minutes to realise I'd messed up and I totally ballsed up getting back on route, I took too long to do the sensible thing and get my OS map out, once I did this I got on track soon enough. I probably tried a little hard after that to get some time back. The course follows some very rocky paths many of which were more like streams. I actually enjoyed these parts of the race, I've had a dodgy ankle and the cold melted snow streams did a great job of freezing the ankle ?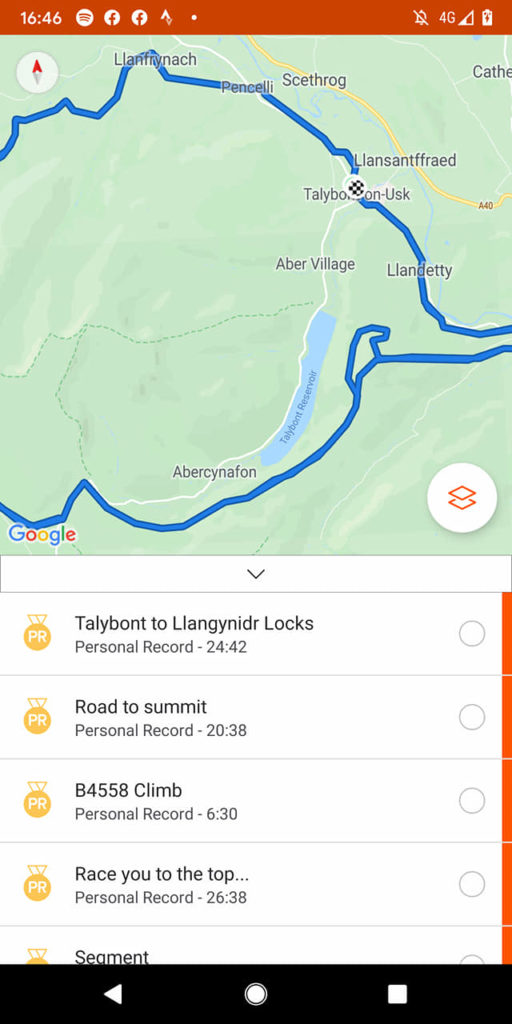 Michelle Maxwell had me down for 4hrs to 4:15 for the first lap and despite the mess up I still got to half way in 4:12. My own target for the day was 8:15 so this wasn't going to happen at this point.
The second lap went well without any mess ups and I came in in 8:42 before it got dark. It didn't go as well as I'd hoped but it was a great event on a beautiful course and I had a great time so all in all a success! ?
The reward for finishing was a nice little wooden medal and no t-shirt! I like this as I really don't need any more race shirts.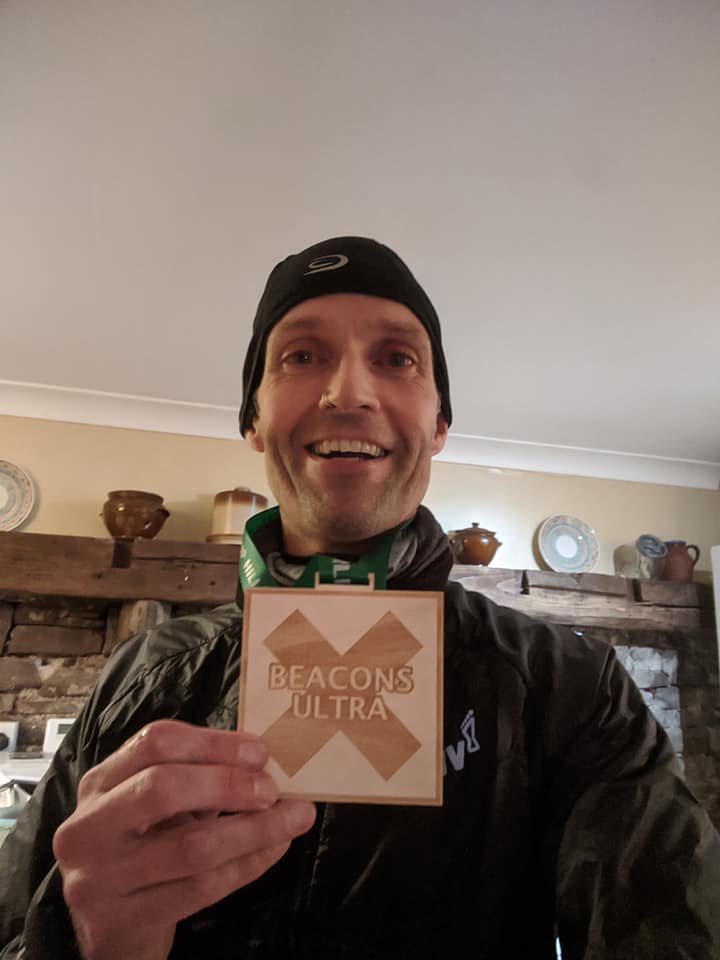 The event is put on by Uphill Down Dale and I can't recommend it enough:
https://www.uphilldowndale.com/events/beacons-ultra
Check out my activity on Strava: https://strava.app.link/XDaqwK7wF1